Based in Bensalem, Pennsylvania, Parx Casino has quickly grown into one of the most popular sports betting sites. It is currently the largest land-based Casino in Pennsylvania. Looking to expand its reach, Parx Casino recently launched its online casino for gambling and sports betting.
The Parx Mobile Sportsbook was founded in June 2019 in Pennsylvania, and a month later, the firm launched its sports betting sites. Parx Casino is currently permitted by the Pennsylvania Online Gaming Controls Board to offer the following online gaming options on their website: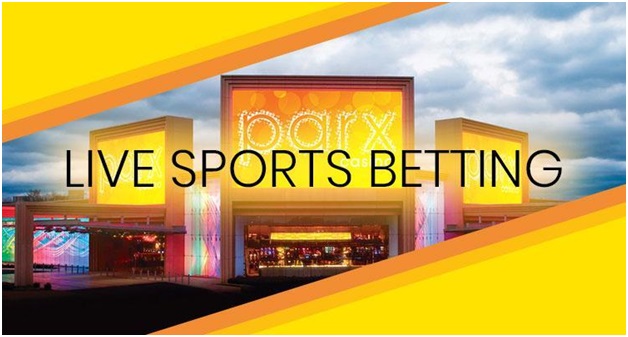 Online Poker
Online Slots
Online table games
The Parx Casino also extended its gambling services to New Jersey during the same year and is approved to offer its services in the state by the New Jersey Gaming Enforcement Division. Parx Casino only allows users above 21 years to access its sports betting sites. The firm's online platform is permitted to offer the following online gaming services in the two states:
Pennsylvania
Online casino services
Mobile sports betting
New Jersey
Calculation of sports odds
Parx Casino puts up superb odds on its sports betting sites in a bid to establish itself as a dominant online gambling site in locally and internationally. However, it is wise to understand how to calculate sports odds to take advantage of these offerings continually.
Odds can be handy when calculating the probability of a team or individual to win or lose a specific sports event. However, it is essential to take caution when using odds alone to calculate the probability of winning a bet. Various factors, besides those relevant to the event, affect the odds offered in a specific sporting event.
Odds are usually displayed in one of three formats:
Decimal,
American and
Fractional formats
In this article, we are going to detail how Decimal and American formats are calculated.
Decimal Odds
The decimal odds format is perhaps the easiest to analyze and calculate win probabilities and payouts. For instance, when calculating possible payouts, you simply need to multiply the odds offered for your preferred team. If Rangers and Eagles were to have a sports betting offering on Parx Casino with the odds provided below, how would you calculate your potential payout?
Rangers 2.50
Eagles 1.72
If were to bet $100 on Rangers, I would be set to win (2.5 X 100) = $250. With the odds provided, Rangers is the underdog. With Decimal odds format, the higher decimal odd represents the underdog, while the smaller decimal odd represents the favorite team.
American Odds Format
If you are dealing with odds that have a + or – sign in front of three-digit numbers, then you are dealing with American odds. Negative numbers usually point to the favorite team in the sports betting offer. Positive numbers signify the underdog, which usually offers a higher payout.
How to calculate payouts using American Odds
When a sporting event offers its odds in the American format, it is more complicated to calculate implied probability and payouts. For instance, if a Penguins and Senators game is being offered on the Parx Casino platform with odds of -140 and +110 respectively, Senators would be the underdogs while Penguins would be the favorite.
With American odds, winning $100 by placing your bet on the favorite team would require a stake of $140 as per the example above. The odds offered also mean that if you stake $100 on Penguins (the underdog), you stand to win $110.
If you were to stake $40 in support of the Penguins winning the fixture, this is how you would calculate your potential payout:
$140 =$100
$40= $?
Cross multiply= 140x = 100 X 40
140X= 4000
X= 44.00
Your probable return will be $84.00