OTT platforms in India have gained momentum with the closure of theaters due to Covid 19 lockdown. Even those who had not used OTT platforms much before Corona had to stay at home due to lockdown and mostly resorted to OTT platforms even in our Telugu states for having entertainment. But what is the best app to latest Telugu movies with family? The answer is that we have a lot of apps available. Let's look at what's that now.
Even, many apps available to watch Telugu movies with your family, it is difficult to judge which app is better than others. For fast developing and huge earnings some apps include the adult content and vulgarity through the web series and movies. While choosing an app, you must be aware about whether the app is fit for your requirement or not.
If you want to watch Hollywood movies dubbed in Telugu, you can watch the latest Telugu dub movies through some international video streaming apps. However, they offer Telugu movies as well as TV serials. But, they do not have a huge collection of direct Telugu movies or Telugu web series. The reason is that it is not a streaming app established especially for Telugu people.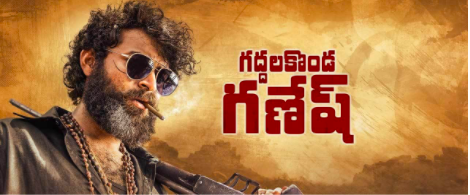 Some other popular apps give utmost priority to international action films. In those, Telugu movies are being streamed even if they are hits in the action genre only. Also some netizens express that such kind of apps are not suitable for those who are looking for exclusive Telugu web series, Telugu programs or Telugu special collections.
Aha videos
Although there are many popular apps available for watching Telugu movies, they are not a reflection of the Telugu Nativity, Telugu web series. Among such apps, Telugu movies and Telugu web series are given the least priority. Not only that, except for the current Telugu movies, Old Masterpiece and Old Blockbuster movies are not available. However, Allu Arvind, an iconic producer of Telugu film industry established Aha videos OTT platform exclusively for Telugus. It includes exclusive Telugu movies as well as Category Wise from Old to the latest blockbusters. 
Apart from that, Aha videos provide Telugu web series like Metro Kathalu, exclusively built to suit the Telugu Nativity, and various web series such as Western-influenced Sin, Run and Mastis. As well as entertaining love story films like Bhanumathi and Ramakrishna, Krishna and His Leela, OreiBujjiga, ideological social films like Johar, Trance have been released exclusively through Aha videos and are getting good popularity. 
Also in the Children's special category, Aha Videos has made available mythological, action and science animated fiction in Telugu like ChhotaBhim, Ganesh, Mighty Raju, etc. In other words, Aha Videos has made available in Telugu the movies that children want in their category in a family, movies that are suitable for adults, web series, love and action films for youth, and even hot web series and movies.
Compared to other apps, this app contains only Telugu content, Telugu web series, programs, movies are unique. Designed just for Telugus, the OTT platform is the best way to watch Telugu movies with your family. 
Apart from competing with other popular apps in terms of video quality, The aha videos offers the most affordable video streaming service in terms of annual premium rates.